Michael Bay has announced that he's going to make a Teenage Mutant Ninja Turtles movie reboot.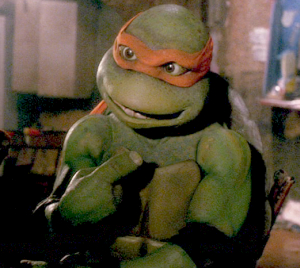 In this re-imagining, the Turtles won't be four pet turtles mutated by radioactive goo, but aliens visiting earth. This announcement was not met with favorable fan reaction.
Most notable was the statement of Robbie Rist, who voiced Michelangelo in the 1990 live action film:
You probably don't know me but I did some voice work on the first set of movies that you are starting to talk about sodomizing.